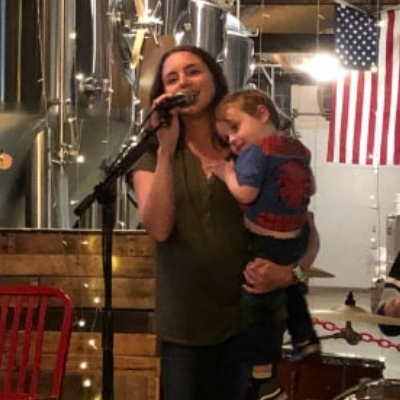 Today, my big sister Amanda Greatorex and I talk about her life as a mother and a musician.
At 29 years old, Amanda is wife to her high school sweetheart Andy and mother to four children under the age of six. She describes how being the firstborn of five kids spurred her to be an independent forward-thinker who follows her gut--even when her gut leads her down paths that a lot of her peers aren't traveling yet.
We talk about her college experience studying Vocal Jazz at the University of North Texas, and what led her to move back to New Jersey shortly after graduation to get married and start a family. We also discuss the challenges of balancing a career as a musician with parenthood, as well as her recent experience with postpartum depression and the wisdom she's gleaned from the early years of motherhood.
We laugh, swap stories, talk about sibling dynamics, and discuss our differences in personality. 
You can learn more by visiting the Shownotes page.