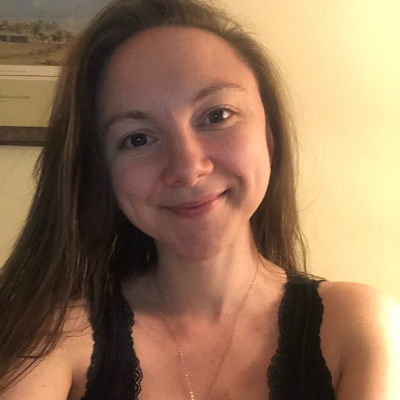 Episode 53: A Self-Care Visualization Inspired by Queer Eye invites you into a guided meditation to cultivate a little more acceptance, gentleness and love for your body (but if "love" is too big a word right now, let's just go for kindness!). And, it's fun! 
In the first half of the episode, I give some background and context about my own resistance to visualizations and why I used to get angry when therapists tried to make me do them. I share how I came to enjoy them and find them helpful, and why you might too.
In the second half, we'll get grounded with our breath, and then, with our imaginations, we'll welcome a visit from Jonathan Van Ness--or anyone you would like to welcome into your space who is eager to reflect back to you your innate beauty, strengths and gifts. Someone who can help you consider how you've been treating your body, self-care and basic grooming/hygiene lately, and give you some ideas for treating yourself kindly and giving your body some small act of care today. 
If you're not familiar with Queer Eye, you can still do the visualization! Just replace Jonathan with a person (whether you know them in real life or not) who represents acceptance, celebration and care. If you're having trouble thinking of someone - think of me! 
I'll be creating four more QE-inspired visualizations, one for each of the Fab Five, but I won't be posting all of them in the podcast feed. I know this is a bit different from the typical Perennials conversations and not what every listener is looking for. I will send each of the visualizations to my email subscribers, so feel free to sign up at the form on this site or by emailing me at perennialspodcast@gmail.com to let me know if you'd like to receive the other visualizations.
Take care, everyone!