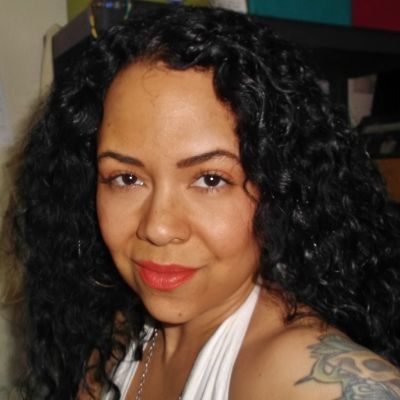 Dr. Grisel Y. Acosta is a woman containing multitudes. She's an Afro-Latina tattooed professor-poet, a leader and a loner, a fighter and lover who evades easy categorization.
In today's episode, we're talking about the influence of Grisel's activist parents and what it was like to grow up in Chicago as a minister's daughter and a punk rocker who loved sci-fi and dancing. We also talk about her life as a Latina intellectual and her new anthology, Latina Outsiders Remaking Latina Identity (Routledge 2019).
Grisel and I talk about what it's like to move fluidly among different communities and spaces, especially niche spaces that are often coded white and male--the punk rock movement, sci-fi, academia. We discuss the ways that diving deep into what you love, yet always standing a little apart from it, can allow you to freely explore and never lose your identity or sense of self.
Also, Grisel makes a ton of amazing references throughout the episode, by far the most of any guest yet--check them out on the Shownotes page.