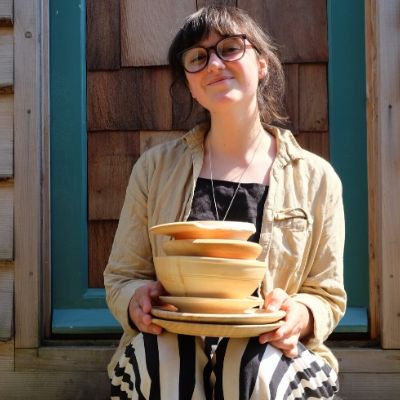 Today's episode features a truly delightful guest: Florence Hamer, a woodworker who lives in her self-built tiny house, and spends her time carving spoons, turning bowls, enjoying nature and baking cakes.
In our conversation, Flo describes the path that led her to her beautiful tiny home, from growing up on her mother's woodland, to learning to carve spoons at university, to living in a van in Australia for six months.
We talked about Flo's relationship to living against the grain; how she adventures amidst and despite worry; the romance vs. reality of tiny-house living; and treading lightly on the earth.