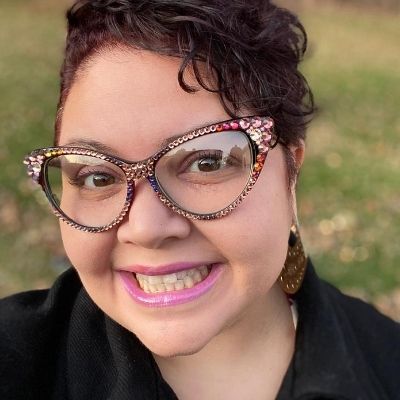 Ysabel Gonzalez's full-length collection of poetry, Wild Invocations (published by Get Fresh Books in 2019), is a juicy, earthy, sparkly, raw, raucous, contemplative gem.
I'm lucky to call Ysabel my friend as well as my colleague at the Geraldine R. Dodge Foundation, where she is Assistant Director of the Poetry Program.
In Part 1, Ysabel and I talk about the seeds of Wild Invocations, some of the challenges that ultimately helped her learn how to use her voice, and how she grapples with writing and speaking about difficult topics like grief, mental illness and white fragility. Ysabel shares her poem "How to Unlearn Being a Princess," and we begin talking about the transition from girlhood to womanhood.
If you want to hear us continue that conversation, and talk about relationships, embodiment, and celebrating love, return here tomorrow for Part 2 of our conversation.
You can find Ysabel online at ysabelgonzalez.com