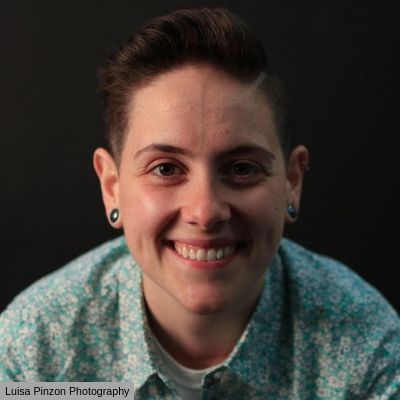 Cindy Goncalves is a Luso-American queer, feminist twenty-something, the daughter of immigrants currently working as a school counselor. 
In today's episode, she and I talk about her experience of sex education growing up, and what she later learned as a sex-positive educator. We talk about how she "stumbled upon" her own sexuality as a teenager, the symbolic power of cutting her hair short, and how she shows her students that queer people can lead happy, successful, meaningful lives full of love.
And we also talk about the hard stuff—her experience of being outed to her family, their long journey to acceptance, her struggles with body image, and experiencing burnout as a mental health professional.
We explore the limited and limiting messages our dominant culture perpetuates about what is "normal" sex and sexuality, and we discuss how sex is about so much more than a certain action or outcome.
We talk about feeling that we belong in our bodies and our bodies belong to us, and how we can all connect to a sense of creativity, intimacy and aliveness.
To learn more about Cindy and topics covered/references made in this episode, visit the Shownotes page.