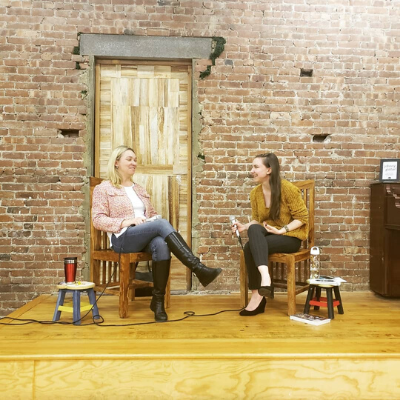 For the first ever Perennials Podcast live show, I sat down with Dr. Jill Cermele, professor of Psychology at Drew University, who teaches a course called "The Psychology of Harry Potter." We talked all about what J.K. Rowling's fantasy series can teach us about growing up, getting wise and trying to live a good life.
What can we learn about identity exploration from the Sorting Hat and Hogwarts houses? How can we laugh at our own boggarts, conjure protective patronuses, and avoid counterproductive magical thinking? What makes some people join Dumbledore's Army while others become Death Eaters? Why is it important for us to see ourselves and others in all our complexity, not as all-good or all-bad?
Find out in today's episode! 
Thank you to Short Stories Book Shop & Community Hub in Madison, NJ for hosting and to Andy Feldman for running sound and mixing this episode!
References:
References made:
You can learn more about today's episode over at the Shownotes page.